Here are some new book deals for your Kindle.
Plain Jane: A mystery/thriller not for the faint of heart (Book 1 of the Harbinger Murder Mystery Series)
"Wickedly macabre and blisteringly paced, PLAIN JANE marks the debut of a thriller for the new millennium. Brash, funny, terrifying, and shocking, here is a story best enjoyed with all the lights on. Don't say I didn't warn you!"
James Rollins
NYT Best Seller
Bloodline

"This book is so creepy. I made the mistake of starting in one night before bed. Not only did the story line keep me turning pages, it freaked me out to the point that I didn't want to turn off my light."
The Book Goddess
Book Reviewer
"This one had me flipping pages until 2 in the morning. I knew when I saw the quote from James Rollins (one of my favorites) that I would get at least my money's worth out of the book, but I had NO idea what laid in store for me."
Mimi – Novel Ideas
Now being made into a major motion picture by 20th Century Fox, with Bill Kennedy of House of Cards adapting the screenplay.
Mike Mitchell, an average New Yorker already struggling to keep his family together, suddenly finds himself fighting just to keep them alive when a bizarre string of disasters starts tearing apart the world around them. The Internet goes down. A bird-flu epidemic starts raging. Rumors spread that it's all part of a coordinated foreign attack. And then the power goes out as a monster snowstorm plunges New York into frozen darkness, becoming a wintry tomb where nothing is what it seems…and no one can be trusted…
"As a member of the Military that does 'cyber' for his job, finally we see a novel that shows how dangerous our transition to an interconnected infrastructure will become without proper safeguards…I couldn't put down!" – Karic Allegra, Joint Interoperability Command, US NAVY
Sell More Books: Amazon Promotion and Marketing Strategies
You've spent hours writing your book, make sure people can find it.
I can help you with the complicated and frustrating process of increasing your online visibility.
I'll give you detailed instructions to fine-tune your product description.
Provide you with up-to-date information to choose the appropriate categories.
Furnish specific directions so you can find the correct keywords.
Help you set up your Amazon Author Page.
Share information on guaranteed ways to get more reviews.
Detailed help using Kindle Promotions, including links to over 35 websites that will promote your book.
Offer tips for marketing your eBook on Facebook, Twitter, Pinterest, & other social media sites.
So, if you're new to eBook marketing, or looking for some new tips, let's Sell More Books!
A sweet romance. Although Wendy McKay thought she was in love with Wade Weston for years, she soon realized how infatuated she had been when he introduces his fiancee to her family. No wonder she grabbed the first man that came along to help her save her pride. Sam Jamison was a cowboy on probation that had impressed Cade Weston with his honesty in returning a prize horse. But easy going Sam wasn't a bit upset when the beautiful young McKay girl latched on to him as her new "boyfriend".
Little did the family know that Wade had more surprises for them all. When he became piqued at Wendy's "new boyfriend", everyone was somewhat shocked. Not only was he upset but he warned Sam off of Wendy. Unable to persuade Wendy that Sam wasn't trying to take the advantage, Wade became violent, and he aimed it at Wendy.
But the trouble was just starting and there were underlying reasons for Wade's outbursts that the family was just beginning to recognize. Wade had a real problem and it seemed as though Sam, Wendy, and Caleb were his main targets of anger.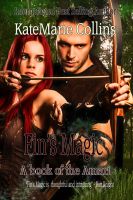 Fin depends on her companions to keep her safe…and out of chains. As one of the Amari, the only race that can harness magic, she longs for a normal life. One where she didn't have to constantly look over her shoulder, and she could fall in love.
Alaric fell hard for Fin from the moment he laid his eyes on her three years ago. He swore an oath to keep her safe, even if it meant his life. But he knew that any relationship he could hope to have with her would be on her terms.
When a king offers them the chance at a normal life, Fin's cautious. And rightly so, as there are others who think she's the one to lead the Amari from a life of slavery.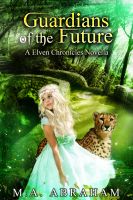 Daroth is at wits end to know how to control a generation of children he believes is out of control. What is a King to do? The rowdiness he can accept, but when it gets too far out of hand he hands over the training of their offspring to Gabriel.
The children take to military training like ducks to water, but the mothers soon find they are missing their babies. These are their darlings that are being drilled to fight, morning, noon and night. When are they going to be allowed to play? To be given the chance to be children?
Only Daroth can release them from his edict, and he won't. With Daroth showing signs of being stubborn, the Life Mates decide they are going to help their King reconsider his decision and he soon learns not to underestimate the power of the bond between a mother and her children.
These book deals are on SmashWords. If you've always used Amazon to find free books and book deals for your Kindle, you've got to take a look at SmashWords.com.